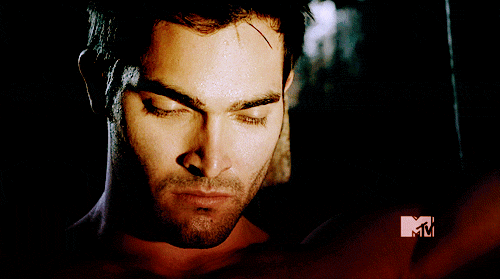 ::Basic Information::
~~Name~~
Tyler Hale
~~Gender~~
Male
~~Age~~
20
~~Height~~
6'2"
~~Sexual Orientation~~
Homosexual (gay)
~~Alias/Nicknames~~
Ty. T. Sniper. (reasons listed in other)
~~Traits~~
Sarcastic. Fierce. Stubborn. Protective. Intimidating. 'Tough guy'. Mysterious. Independent. Secretive.
~~Likes~~
Guns. Freedom. Running. Climbing. Feeling useful. Going on runs.
~~Dislikes~~
The undead. Large groups of people. Being restricted. People knowing he's not straight.
~~Flaws~~
He's
very
insecure about his sexual orientation due to past experiences. He loses his temper easily and he is pretty easy to aggravate.
::Personal Information::
~~History~~
Tyler was born October 25th 1995 into a loving family of a mother, father, and 2 other children. His older sisters, Raina and Kyla, were both 2 when he was born, and didn't know what to think about the new baby. In 6th grade, he discovered that he wasn't straight like he always thought he was, and kept it a secret for the next few years. In high school, however, he got his first boyfriend and when they went to meet his parents, all hell broke loose. After that his parents basically disowned him and his sisters were the only ones, other than his boyfriend, that supported him. He then decided it was best to let others assume he was heterosexual.
When the apocalypse started, he and his current boyfriend, Jacob, left with his sisters and their adopted daughter to a small town. They now roam the small town of Sumter hoping to find a safe place with the men & their dogs as their defense.
~~Relationship status~~
Taken
~~Significant other~~
His boyfriend, Jacob Stevens
~~Fears~~
Losing his family. People discovering his scars/habits.
::Family::
~~Mother~~
Colette Hale // Whereabouts unknown
~~Father~~
Dylan Hale // Deceased
~~Sibling(s)~~
Raine Hale // Living
Kyla Richards // Living
~~Extended family~~
Carlos Richards, brother-in-law, deceased
Winter Hale, adopted daughter, living
::Apocalypse Related::
~~Group if any~~
Winter, Raine, Kyla, Jacob, his dogs
Bullet
and
Artemis
~~Weapons~~
Crossbow
Sniper Rifle
Hunting knife
~~Current residence~~
He and his group are nomadic, they have no determined residence, they stay where they can
::Statistics (out of 10)::
~~Strength~~
9/10
~~Speed~~
9/10
~~Climbing~~
10/10
~~Swimming~~
10/10
~~Intelligence~~
8.5/10
~~Medical Knowledge~~
8/10
~~Survivor Knowledge~~
9/10
~~Killing Experience~~
10/10
::Other::
Tyler has a minor smoking habit, though it's not too bad currently. He has minor burn marks decorating his skin since it helps him to relieve stress. He has a tattoo on his
arm
as well as another on his
back
. At first encounter, he is thought to be straight until they eventually meet up with the group, where he and Jacob act as a couple. His nickname 'sniper' is from his skill with a sniper rifle. The male has a thick southern accent, nearly impossible to miss.
Last edited by Tyler Hale on Fri May 20, 2016 8:03 pm; edited 3 times in total
Admin




Posts

: 109


Join date

: 2016-02-23


Age

: 23


Location

: South Carolina



awkwardly accepts own bio
Admin




Posts

: 109


Join date

: 2016-02-23


Age

: 23


Location

: South Carolina





Similar topics
---
Permissions in this forum:
You
cannot
reply to topics in this forum